AFFILIATE LINKS MAY BE USED IN THIS POST. PLEASE SEE OUR FULL DISCLAIMER FOR INFORMATION.
Have An Idea You Want To Share With Others?
Do YOU have an awesome idea that you want to put on paper for others to read? Well, not technically paper, but put into cyber space that people all over the country and even all over the globe can benefit from? Have you thought about doing a blog before but not really known how or where to start? Below is an outline along with resources on how to start a blog. We started this blog so we can make an income while we travel the country in our 5th wheel travel trailer for a year. 
Domain Name
Before you get started you need a name. Sometimes this has been the hardest part of creating a blog for us! Traditionally you wanted to keep it short so people could remember it if they read it on a physical paper or billboard. That is less of the case now as most likely people will find your site through a link or search, so the length isn't as big of a deal. We have always used GoDaddy to purchase blog names. (We have bought some that we later decided not to use, but better to have it and not use it, then to want that name and someone else take it!)
To search domain names and see if the one you want is available check HERE. This link is also good for 30% off if you decide to go ahead and purchase your new blog name.
WebHost
After your domain, you will need a web-host. This hosts your site and domain. We have used both Host Gator and Go Daddy for a few of our blogs, and preferred GoDaddy until recently. We had a technical friend help us with our site speed and we changed over our host to GreenGeeks since he said they would help with speed. They have a chat box for customer service which is a huge benefit for us (because remember technical stuff is not our strong suit). Since we are not very tech savvy, the web-host's customer service needs to be great and able to help us through things in a language that we understand. GreenGeeks's set up is straight forward and easy to use, and their customer service is great. Check them out HERE to get your hosting set up once you have your domain name.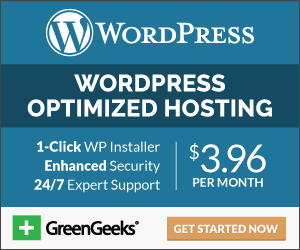 WordPress
We have used WordPress for all three of our blogs over the years and have been really happy with them. Gone are the days that you need to understand code in order to get your blog functioning. You have a lot of freedom and also a lot of support using wordpress. I highly recommend them.
Theme
Once you install wordpress you will need to pick a theme. Some are paid and some are free. You just have to decide what look you want for your site. We use Chic theme for this blog, and Avada for our Flea Market Flipper blog. We love the simple look of Chic for this blog, and like all the options that Avada gives us for Flea Market Flipper.
Start Writing
Once you have your domain, host, and theme, you can start writing! Some themes will take you a little longer to get set up how you want them, but most themes and WordPress have great support groups. Also Youtube and Google are Invaluable resources!
Already Have A Blog And Ready to Grow It?
Do you already have a blog? Already have a brand? I would love to share with you some of the tools that have helped us on this journey to become 'professional bloggers'. I use this term because Melissa had blogged on her health site for years without ever knowing about these tools. She would post recipes and fitness tips for her clients and anyone else who was interested. She really kicks herself for not knowing then what she knows know about monetizing a blog. You really can turn your passion into an income!
Once you have a blog, you want to share that blog and get readers to your site! One great way to do that is Facebook. Many people have given up on using Facebook as a primary driver for their blog because of the algorithm changes over the years. And, I have to admit that it is a lot more difficult to break into peoples newsfeeds these days. So that is why we recently purchased the Strategies Worth Sharing e-book and workbook From Brittany Ann. She grew her Facebook traffic from 2,000 followers to 100,000 followers in 5 months time!! That was without paid reach too!
This book has been awesome so far. We just finished the e-book, and are about to dive into the workbook. I can't give you our results yet, but I will change this post in a few months to update our followers status. So far we have learned a lot from this book and are excited to put some of these strategies into practice to grow our audience! 🙂 Check out more details of Brittany's e-book HERE.
Pinterest
Group Boards
Pinterest is our NUMBER ONE source of blog traffic right now on both blogs. It gets us 85% of our page views on Flea Market Flipper, which totals about 700-1,000 per day! Do not overlook it, it's a very powerful tool. Group Boards are where it's at to grow your following. Check out Caroline's Group Board Mastery course to help grow your Pinterest account. Getting on group boards helped ups grow FAST on Flea Market Flipper, and we are about to do the same thing for this blog.
Scheduling Pins
Scheduling our pins with BoardBooster last year was a game changer for us. You set up how many pins you want scheduled to go to which boards per day and it's done. It takes less than an hour per week to manage and we grew SO MUCH with the use of BoardBooster. I wish I had the exact numbers of our growth, but it was a crazy amount in a short amount of time. There is another popular scheduler out there called Tailwind. We never used it and probably won't for now. We saw a great improvement with BoardBooster and now are doing half BoardBooster and half manual pinning (below).
Manual Pinning
With Algorithms ever changing, we just started a new Pinterest strategy recently. BoardBooster has been awesome, and grew us quickly for awhile, but I met Carly Campbell of Mommy On Purpose in Michelle Shroeder-Gardner's Affiliate Facebook Group (mentioned below), and her e-book on manual pinning is phenomenal. Just check out how she grew her her blog from making $483 in August, to making $5,100 in December of last year – all because of her Pinterest growth! When writing this post we are in the first week of trying this strategy and we have already seen a spike from 292K monthly Pinterest views to 317K monthly Pinterest views in a week of doing this strategy. I can't wait to see where we are in a few months! (We are still using BoardBooster for half of our boards, and manual pinning the other half for now).
Tools for Monetizing Your Blog
The first tool we want to share with you is our e-mail marketing system Aweber. There are several e-mail marketing tools out there. The three we were deciding between were Aweber, Mailchimp and Convertkit. At first we started with Mailchimp, but had a difficult time trying to set it up how we wanted to, so opted for Aweber. We have been happy with it so far. In the future, when we reach the next level of blogging professionals, we may convert to Convertkit. (see what I did there? ;)) But it is a lot more expensive, so for now we really like Aweber for what we need.
We can create many different lists for people to be added to. We can create really nice professional e-mails, as elaborate or simple as we want. We can integrate it with many other programs like LeadPages and SendOwl as an example (We love both of those). And we can control who gets to see what email by separating lists and excluding or included certain ones. They also have some great resources to learn how to use it, and their customer service is very responsive. (This is SUPER important to us since are not very tech savvy as I have mentioned before). Check out their service HERE.
The next tool we started using was LeadPages. This is a place that you can create landing pages for people to go to opt into your e-mail list, enroll in a webinar, get information about your book, and so much more. They make it easy to use (if it wasn't fairly easy, I couldn't do it), and have a great team to provide assistance. They have so many informational webinars and videos. Check them out HERE to see all the great things you can do for your site.  This was one of the first tools that we got and I am very glad that we did. I had no idea what a Lead Magnet was before we started using LeadPages. The lead magnets we have created over the last year has been the biggest reason people opt in to our list! So glad that we learned about them!
Have a product or service you would like to sell from your website or blog? SendOwl is a FANTASTIC resource to use. It is probably the simplest tool we have used to date. Simple is SO GREAT when you really are technology challenged and have to watch youtube videos to learn how to do everything blog related. Our biggest income from Flea Market Flipper are our two e-books hosted on SendOwl and it's awesome. We just set it up initially, they take care of the payment gateway and send the people the books that they ordered. The money then goes directly to our PayPal account. It's pretty sweet!  Everything is clean and professional too. I love it. And you can try it for 3o days for FREE! Check it out HERE.
We knew nothing about this affiliate word until recently. Well, I take that back, we had an understanding of itbecause we were reaching out to bloggers to be affiliates for our e-course, but really had no idea of the unlimited possibilities of affiliate income from so many various places. Let me explain. Affiliates are people that partner with other people or companies, promote their products to their audience and get commissions for it. It is word of mouth advertising. We all do this on a daily basis with places we recommend; such as restaurants, nail salons, or services that are provided; such as carpet cleaners or plumbers. The only difference with affiliate marketing is you get paid for your recommendations! Some people might be hesitant to take a paid recommendation, but most bloggers or social media guru's use integrity when doing so. At least the ones that I know and like. The people with integrity are the ones that will last.
We didn't realize this income resource until we met Michelle Shroeder-Gardner of Making Sense of Sense. She started blogging and using affiliate links in her posts and has made over 6 figures from her blog in the past several years. In fact, in 2016 she made $979,000 from her blog!!! WHAT!!!! Holy cow! She created a course last year to teach others how to use this affiliate income, and has a Facebook group attached to it that might just be my favorite Facebook group that I am in! It is SO helpful. SO many great bloggers from all different levels giving their feedback and helping each other out. If I didn't even take the course I would probably still pay the same amount to be able to access that group! It's that great of a resource for us.
We did an interview with Michelle that you can check out HERE!
Actually ACHIEVE the Goals You Set!
If you have big dreams and goals but for some reason you are not hitting them time and time again, then you need to check out this course! Our friends at The Work Anywhere Life, Ben and Caitlin Pyle, have created a brand that has made over $1.7 MILLION in the past 2 years. We probably wouldn't have believed it if we weren't real-life friends with them for several years before they broke through barriers and became internet millionaires! They know their stuff and can be super helpful for you to finally break through your road blocks and HIT THOSE GOALS! These two are the reason that the blog Flea Market Flipper and now Maximalist to Minimalist even exist. Caitlin even helped with our Flea Market Flipper name! 🙂 Seriously – check them out! We are featured on the blog too! 🙂
So, How Much Does Having A Blog Actually Cost?
This is a hard question to get a definitive answer, because as you see above, there are so many tools you could potentially use. Technically you only need the domain name and the hosting to get started, and that would run you approximately $140 for the year or $12 per month. Not much investment for a hobby. But if you are looking at it from a business/potential income source, then you should expect to pay a little more. We have read/taken/purchased the above books, resources, and courses over the past year and a half. It wasn't a lump sum, but it was small investments over time. And for a business these costs are still very minimal to get going.
Blogging has taken a lot of learning and time over the past year and a half, but it has been completely worth it. It's something we can work on at night after the kids go to bed, and already has had a great payout. We have also met some fantastic human beings through this venture and are so excited about the upcoming year with our trip and with growing THIS blog. (Our focus has been on Flea Market Flipper for the last year and a half.)
After reading this, are you excited? Overwhelmed? Scared? Ready to get moving? We would love to hear from you in the comments below! If you decide to jump in, welcome to the world of blogging! You will be so glad you did!